How to find Zero-Waste Stores and Shop Sustainably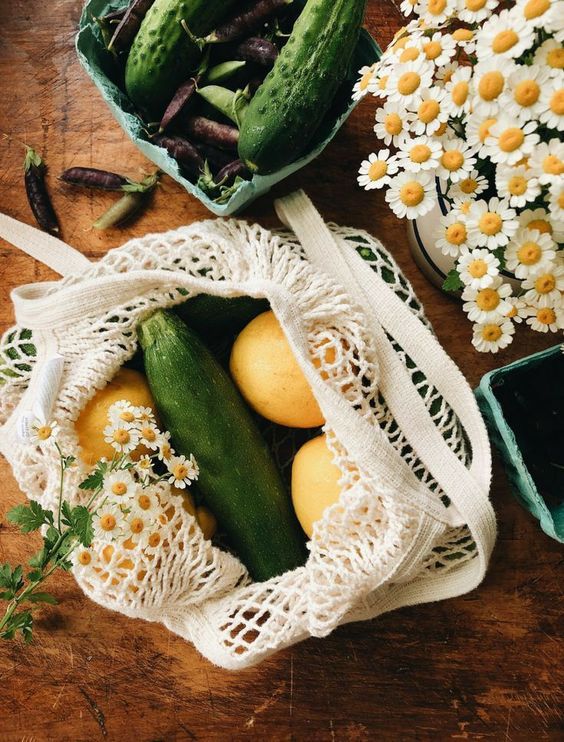 We have one world to live in, the Earth, and protecting it is our utmost duty. And by protecting, we mean to preserve its nature and resources. It is not possible to avoid using natural resources and getting into contact with the environment. However, we can work on creating sustainable resources, recycling wastes. Therefore, we all should aim to live in a sustainable world. Not only for ourselves, but for future generations as well. What are things that are harmful to the ecosystem?
The usage of plastic products, like bags, is proven to be detrimental to our ecosystem. Once it is thrown into the oceans, there is no doubt that it will also enter our food chain. Marine animals involuntarily consume those plastic goods, and then we consume those fishes without knowing that it contains traces of the plastic. A little online research can reveal what plastic can do upon its entrance into our digestive system.
Therefore, some countries have taken measures to minimize plastic usage while others are working on phase-out. It may be hard to ban plastic use once and for all entirely. However, we can consider these minimizations and phase-outs as a first step into improving the whole situation. According to the UN, more than ten dozen countries have taken steps to contribute to a plastic-free future.
These are some actions taken by the countries:
Limiting or partially banning plastic usage;

Imposing extra taxes on plastic products to discourage their usage;

Limiting plastic bag thickness;

Making companies responsible for cleaning up or recycling their plastic waste;

Promoting eco-products instead of plastic ones with subsidies;
Despite all these countermeasures, there is a long way to pass through. It is not only governments' responsibility, and we as individuals should make our contributions. We also did our part and will discuss our offer below.
Sustainable Online Shopping
Post COVID19 era forced us to remote life. This, in turn, boosted online shopping. Online delivering companies reached the moon in financial terms. However, not all of them provided waste-free products. As conscious users, we have to choose delivery companies that respect nature and provide recyclable products. Here we are mainly pointing out the containers used to send the orders. 
In the past several years, companies that provide fully eco-packaging have emerged. They are referred to as zero-waste stores. Most of them work online. So, naturally, you can hear the term zero-waste online stores. What do those companies offer? They provide various eco products that we need in our daily life. Those products vary from lunch boxes up to nut milk bags. These products do not include any plastic, are fully biodegradable or can be recycled, and are non-toxic. 
Using those products can be seen as a bit of a step in your contribution to the eco-friendly world. Remember that 'small rain lays great dust.' This way, you can be an example to your children. It is our responsibility to nurture a responsible generation. Every bit helps, and us doing our part will support the transition into a more eco-friendly world.
Moreover, we can encourage our friends, relatives, coworkers, etc., to use eco-products. Since actions speak louder than words, taking the first and being an example is a preferred course of action. Share on social media what you have done regarding this and include your future goals. Using basic math, you can deduce that if everyone invites two other new people to use eco-goods, that number will be an enormous one after some time. 
Kiwi Eco Box as the pioneer of eco-products
Are you looking for eco-friendly products? Well, your quest is over since you are in the right place. We are Kiwi Eco Box. Since 2019, we have been passionate about developing eco-friendly products. We did our research and came out with the current product. With our subscription-based program, you will receive plastic-free, biodegradable products monthly. For convenience, we offer three subscriptions: monthly, quarterly, and yearly. 
You can easily take your first step to the eco-world with our zero-waste store. Every month we send you eco-products that meet your daily usage needs. All of them are plastic-free, non-toxic, and environmentally friendly. Since we aim to make your life easier with our products, we try to diversify our products. Therefore, each month box contents are updated. Our products range from portable silicone lunch boxes up to soap holders. We are proud that after some time, with our products, your life will be fully sustainable in terms of daily product usages. 
Subscribe! Get eco-products! Begin your zero-waste journey! Turn your life into the one you have dreamt of so far! We believe in you and have your back!
zero waste subscription box zero waste subscription box eco friendly eco friendly products sustainable products environmentally friendly products reusable products eco friendly home products